Chiye Glass Bead will Attend the Intertraffic China 2017 Exhibition



Welcome to join us!
CHIYE GLASS BEAD (HEBEI) CO., LTD Booth Number:E7702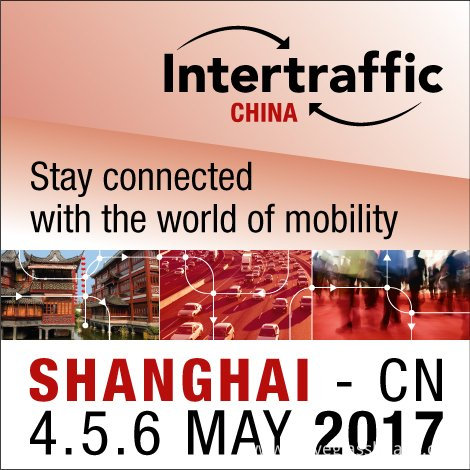 Intertraffic China 2017 is jointly organised by RAI Amsterdam and TTEC and takes place from 4 to 6 May, at the Shanghai New International Exhibition Centre (SNIEC).
Follow me for more information!
Intertraffic China
When
4 - 6 May 2017
Where
Shanghai New International Exhibition Centre
2345 Longyang Road
Pudong New Area
Shanghai
P.R. China
Why visit Intertraffic China?
Professionals from all over the world visit and participate at Intertraffic China. This is why:
Intertraffic is the best way to keep you up to speed with the very latest trends and developments.

Intertraffic China is organised once every year to ensure that the products shown at the exhibition are totally new.

Innovation is the key word at Intertraffic.

Solutions for all your problems regarding infrastructure, traffic management and parking can be found at Intertraffic.
Don`t miss this opportunity as an industry professional and join your colleagues at Intertraffic. You know it makes business sense.
CHIYE GLASS BEAD (HEBEI) CO., LTD
Business Type:Manufacturer
Product Range:Glass Processing Machinery , Biscuit making machine , Traffic Signs
Products/Service:Glass Beads for Road Marking , Reflective Glass Beads , Drop On Glass Beads , Premix Glass Beads , Micro Glass Beads , Blasting Glass Beads
Certificate:CE , ISO9001 , ISO14001
Company Address:YIBEI INDUSTRY AND TRADE ZONE,CAOJIAWU,YONGQING COUNTY, Langfang, Hebei, China


Previous: Chiye Glass beads attended 2019 Intertraffic China
Next: Create value for our customers is ChiYe's responsibility